Technologies & traditions
Technologies & traditions
Technologies & traditions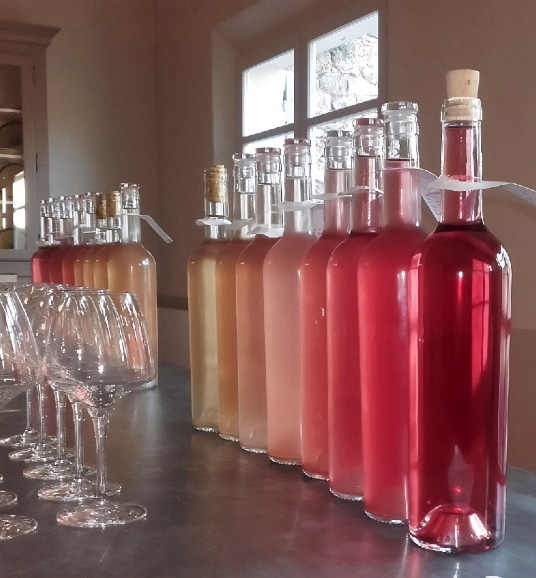 From grape growing to winemaking to bottling and shipping, the team at Domaine Saint Andrieu works with passion to produce wine and olive oil that reflect the best of Provence.
The skills of Grégory Guibergia, a native of the region, who has been the estate manager since 2003, combined with the long experience of Nancy's Bordeaux region and Jean-Paul Bignon, have enabled Saint Andrieu to evolve and progress with tact and wisdom.
The vinification and ageing cellars have been entirely restored and follow the development of the vineyard. With a surface area of 750 m² and a volume of 1900 hectoliters of thermo- regulated stainless steel vats, they combine modern technologies with empirical methods.
Thanks to the configuration of the cellar, the press is filled by gravity, the juices are extracted under inerting also by gravity. To preserve their quality, the grapes are harvested at night. The presses are equipped with a cooling system that allows the grapes to be chilled when they arrive in the cellar.
The quality of the pressing is a determining factor in the elaboration of great rosés. The combination of ancestral know-how and a high-performance technical tool allows us to preserve the freshness and delicacy of the aromas.
The reds are vinified in small volume vats allowing a plot selection, they are then matured in barrels of wine from Château Talbot.